Legal Services of Melbourne's Leading Boutique Law Firms
P&B Law is a Melbourne law firm, established in 1994. Our solicitors provide legal services in Melbourne and across Australia covering the areas of:
● property law
● business law
● disputes and litigation
● business succession
● Learn more about other legal services our St.Kilda Road solicitors provide.

The Value of Communication
Good communication with our clients is of the highest importance to us. We can be contacted by telephone, facsimile or email. In addition we have established an instant communication solution via our website. If you require legal services in any of our areas of expertise, please contact us.
Our Legal Service Guarantee
P&B Law always ensures the highest professional service according to our stringent mission statement.
As our client you can expect:
● Access to exemplary legal advice in a confidential, friendly and comfortable atmosphere;
● A common sense approach to legal services and negotiations on your behalf;
● A letter confirming your initial instructions. We detail what you want to achieve by retaining us as your legal advisers. We provide you with an indication of the expected professional fees, based upon those instructions;
● Prompt personal service;
● Regular communication by telephone and mail advising of the progress of your matter;
● As part of our continuing client commitment we endeavour to keep you updated with those changes in the law we believe affect you.
Legal Services by Our Melbourne Practice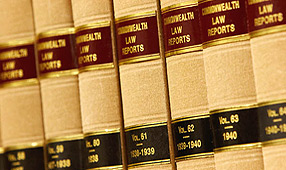 We provide legal advice in three major areas: property law, business law, disputes and litigation. Other legal services include wills and business succession. If you have any questions regarding our legal services – please contact us.
Property Law
● Property Conveyancing: the legal services of processing the transfer of the legal title in real estate from one person to another.
● Property Development & Subdivision: legal documents for land developers.
● We also provide legal advice for Melbourne clients requiring help with general real estate law.
● Private Mortgage Lending.
Business Law
● Business Consulting: long and lasting solutions for our clients. We pride ourselves in our business law department in helping our clients with their business law problems.
● Business & Company Transfers: we help achieve the best deal available during the business transfer process. We provide legal advice and expertise during transfer negotiations and guide our customers through the legal transaction.
● Business & Investment Structuring: legal advice in business' control, taxation, protection of family assets and exposure to creditors.
● Commercial Documentation: We draw standard legal documents to best suit the needs of our business clients.
● Intellectual Property Law Consulting: legal assistance on copyright law, trademark law, design law, confidential information and other intellectual property rights.
Franchising & Licensing
● Franchising & Licensing: We offer a comprehensive system of legal documents for a franchisor-franchisee relationship.
● Liquor Licensing: We have strong working knowledge of all aspects of liquor law.
● Employment Law: We prepare contracts of employment in simple English, which are enforceable in a dispute.
Disputes and Litigation
● Commercial Litigation: effectively resolve business disputes. We will develop the best strategy and method to manage your disputes. Our solicitors will work with you to control litigation financing and litigation funding.
● Employees and Workplace Relations: We provide legal advice to implement policies and workplace practices.
Legal Wills and Business Succession Plans
Other services include legal wills and business succession planning.
How to Contact Us
Address:
6th Floor East, 608 St. Kilda Road,
Melbourne, VIC 3004
PO Box 6828
St Kilda Road Central, Victoria 8008
Telephone:
(03) 9692 9888
Fax:
(03) 9692 9899