End of financial year obligations for franchisors
ACCC

:
End of financial year obligations for franchisors 
A new financial year has begun. Franchisors – make sure you understand your end of financial year obligations under the Franchising Code. 
The Franchising Code requires franchisors to disclose certain information to their franchisees, both before they enter the system and during the life of the agreement. The start of a new financial year is a key time for disclosure, as it is when you will need to update your disclosure document and provide information about your marketing fund.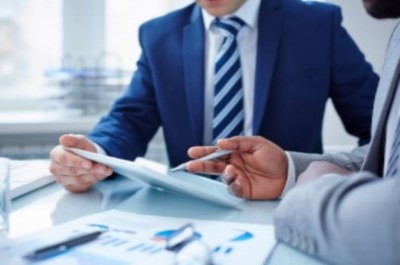 Updating your disclosure document
The Code requires you to maintain a disclosure document. You must update your disclosure document annually to reflect any changes that occurred in the last financial year. For franchisors who run their business on the standard financial year, you have until 31 October to do this. If you operate on a different financial year, the same obligations will apply but they must be completed within four months of the end of your financial year. Important aspects to update include:
any information that has changed in the past year e.g. associates or officers of the franchisor, litigation commenced or finished, or changes to intellectual property
financial details of the franchisor, including a statement of solvency by the franchisor's director/s
details of existing franchisees, and those who have left the system within the last three years.
Any documents which you use to support claims made in the disclosure document must be kept for at least six years.
***********
Tip:
You don't have to update your disclosure document if you entered into only one franchise agreement (or none) during the last financial year, and you don't intend to enter into a franchise agreement during this new financial year.
***********
Preparing your marketing fund documents
If your franchisees contribute to a marketing or other cooperative fund, you must prepare a financial statement outlining the fund's income and expenses for the past financial year. This statement must include meaningful information about sources of income and items of expenditure. It must also be audited by a registered company auditor.
The statement and auditor's report must be prepared within four months of the end of your financial year. And the franchisees that contribute to the fund must receive a copy of the statement and the auditor's report within 30 days of their preparation.
Penalties can apply for failure to do this. In May 2017, Domino's Pizza Enterprises Ltd paid two infringement notices (totalling $18 000) in relation to concerns it had failed to provide franchisees with an annual marketing fund financial statement and an auditor's report within the allowed time limit under the Code.
***********
Tip:
You don't have to have the marketing fund audited if 75 per cent of franchisees who contribute to the fund vote against undertaking an audit. This agreement must be made by 30 September (i.e. within three months after the end of the financial year).
***********
The ACCC's role
The ACCC regulates compliance with the Franchising Code. We conduct regular checks to assess franchisors' compliance with the Code. If we find a franchisor is not meeting their obligations under the Code we may issue infringement notices, accept undertakings that the business will not engage in the conduct for a period, or commence court proceedings.
Go to our website for more information or submit an online enquiry to receive general advice about your obligations under the Code.
More information
Our website:
www.accc.gov.au/business/franchising
Make an enquiry or a report:
www.accc.gov.au/contact-us/contact-the-accc/report-a-small-business-issue
Franchisor compliance manual:
https://www.accc.gov.au/publications/franchisor-compliance-manual
Prospective franchisee education:
When dealing with prospective franchisees, encourage them to complete Griffith University's free 'Buying a Franchise' online education program. It will help them to understand what's involved with franchising. The program can be accessed at www.accc.gov.au/ccaeducation
Need help updating your

Disclosure

Document and/or Franchise System Documentation?
Contact FRANCHISE CENTRAL today!
If you have questions, Franchise Central has answers!
CLICK HERE to contact Franchise Central or call us on 1300 558 278.
CONNECT WITH US
LinkedIn | Facebook  | Twitter | Get Finance | Subscribe to News