One of Australia's

LARGEST

retail networks in the surveillance & security industry, servicing both the retail and commercial sectors.
If you are looking for a unique franchise in a boom industry then this could be an opportunity for you. OzSpy is currently offering the best terms ever to get you into our system as we are currently geared for growth. We offer guaranteed income, easy finance, great training (much you can do from home), instant earnings potential and fantastic support.
OzSpy is currently looking for talented and driven franchisees with the ability to seize the opportunity to join our industry and share in our success. To continue the success and growth, OzSpy have strategised growth plans with limited number of store opportunities within Melbourne, Sydney and Perth.
● We are the only franchise chain with modern interactive showrooms where customers can see side by side demonstrations of CCTV and Surveillance Equipment.
● We are the only franchise chain that offers a full range of CCTV and Surveillance Equipment.
● Our retail stores are used as an attractant for clients in the commercial sector where our franchisees can easily compete on CCTV installations with exceptional returns
Easy Finance and Income Guarantee!
The OzSpy Security Solutions franchise system is a strong and growing brand that has immense loyalty from Australian consumers and associated industries alike. With solid growth since the day of conception, excellent range, quality products and fantastic service, OzSpy has a realfocus on the future. OzSpy is now in the mature stage with all systems in place and models proven, now is the time to jump onboard and ride the wave as the Australian security industry booms.
We offer supreme quality and affordability in everything we sell. With a product range of well over 350 products it is hard to imagine a need we can not satisfy.
● Alarm systems
● CCTV systems
● Security cameras
● Hidden cameras
● Mini spy cameras
● Phone recorders
● Listening devices
● GPS trackers
Our franchise model allows franchisees with little or no experience in the technical fields to own and prosper in an electronics environment.
We achieve this by:
● Selling retail honed products that are simple, affordable and effective.
● Utilising sub contractors for technical work (Optional depending on franchisees skill level)
● Providing simple, effective training to bring franchisees up to the basic levels required within our model.
● Providing rapid support when our franchisee is confronted by a difficult question.
● Providing mediums for information sharing between franchisees.
● Providing an intranet environment with access to support areas.
A REAL BUSINESS OPPORTUNITY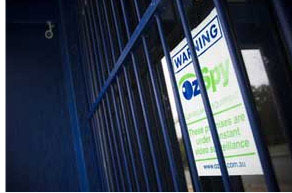 With an OzSpy franchise there are massive opportunities as each franchisee enjoys retail sales, trade sales, wholesale sales, CCTV installations and alarm installations, which may be domestic, commercial, industrial, tenders or government contracts. You also get 100% of profits from online sales in your area as credits from head office, not to mention we buy directly from international manufacturers with bulk buying power giving you access to fantastic margins unlike anything else available in Australia.
When you combine this with exceptional training and support, you can see why we can guarantee earnings. All we need are smart, motivated people who have a drive to create wealth and the recipe is complete.
The OzSpy system is designed to generate significant profits and reward consistent sales performance with a remuneration structure second to none:
● 6 months Income Guarantee
● Up to $10k marketing injection by OzSpy
● In-house finance available
● Buying power and access to an extensive product range and big brand names
● Designer retail space
● Training and support
Our franchise model allows franchisees with little or no experience in the technical fields to own and prosper in an electronics environment.
● You do not need CCTV experience, we will teach you (fundamental management skills are an advantage)
● Shop fit out is managed by you but overseen by us, saving you heaps.
● Point of sale systems are included in price.
● Training is included in price (much of which is via correspondence whilst you are organising your shop).
● Accounting package, uniforms and stationery are included in price.
● Massive earnings potential.
● Hours are standard trading hours with little or no after hours work.
● Ideally suited to couples or partnerships, however single operators can function very well within model.
● Entire process can take as little as under 8 weeks before you are making money in your own OzSpy franchise.
We are seeking applicants that:
● Have an interest in computers and confidence using them.
● Have an understanding or experience in running a business.
● Are motivated and set goals
● Have an interest in improving the lives of their customers.
INVESTMENT

 There are four levels of franchises available from OzSpy, they are based mainly on population.
A
B
C
D

Population in Territory

License Fee

Training Fee

Starter Pack Fee

Fit-out (Est) (self managed)

Stock(initial)

Over 200k

Inc

Inc

Inc

Inc

Inc

100k-200k

Inc

Inc

Inc

Inc

Inc

Under 100k

Inc

Inc

Inc

Inc

Inc

Under 40k

Inc

Inc

Inc

Inc

Inc

Total Investment
190k

140k

110k
90k
*Pricing excludes GST, fit out to be managed by franchisee
A
B
C
D

Marketing Assistance

Easy Finance (up to)

Income Guarantee Rebates (up to)

$10k

$80k

$10k

$7.5k

$55k

$7.5k

$5k

$30k

$5k

$5k

$20k

$5k
*Marketing assistance is a once off injection into your area. Income guarantee is split over a 6 month period and paid monthly where BEP is not achieved.
OzSpy may offer significant discounts for level C & D territories when integrating into an existing profitable synergetic business.
---
For more information about An

OzSpy

Franchise please contact FRANCHISE CENTRAL
If you would like to be considered for this franchise, please submit the enquiry form below. Alternatively, to download the Franchise Application for Consideration – CLICK HERE.
FRANCHISE CENTRAL – AUSTRALIA WIDE 1300 558 278